In the Headlines
The financial professionals at Heise Advisory Group are continually featured
in the media for their knowledge and years of experience.
Read our feature in
Vision Magazine!
Must Read
Check out these articles that Ken has been quoted in.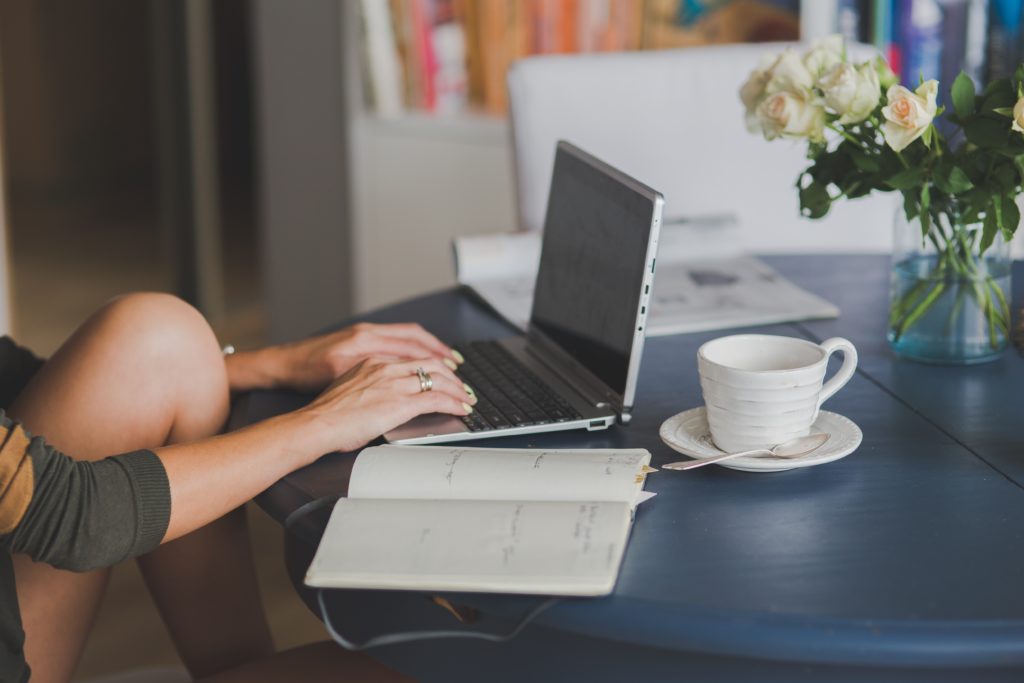 In April alone, the U.S. lost more than 20 million jobs — increasing the unemployment rate to 14.7%. Researchers say one of the demographics hit hardest during the pandemic is women workers. Women tend to hold a disproportionate number of jobs in industries such as hospitality, health care and education. Consequently, the unemployment rate for…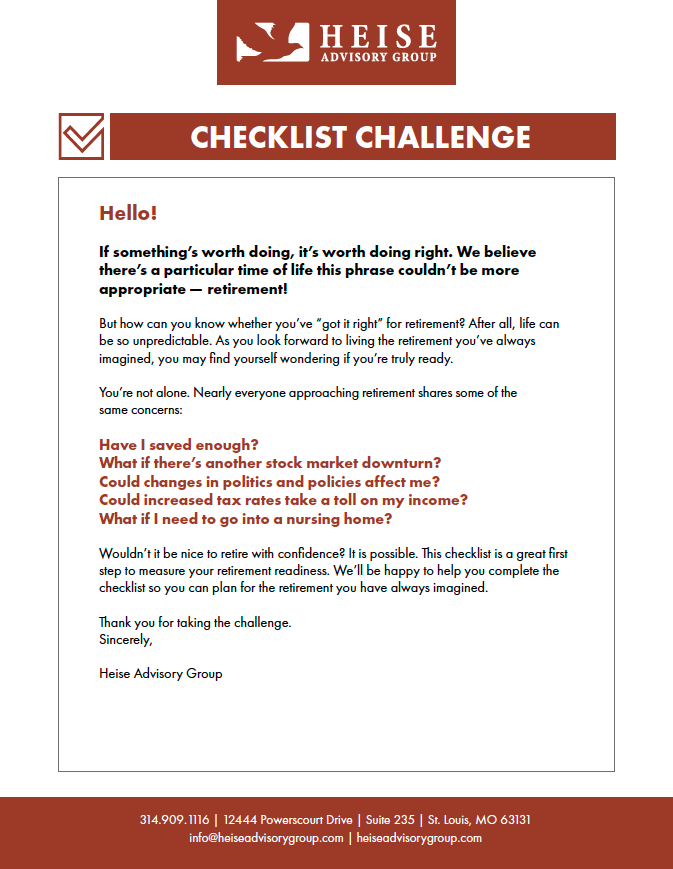 INSTANT DOWNLOAD
Take the Checklist Challenge!
How prepared are you for retirement?
This 34-point checklist will help measure your retirement readiness, guiding you through some of the most pressing concerns we hear from clients. You'll examine:
Whether you're taking on an appropriate level of risk

How your assets and liabilities stack up

What gaps you may have in your current plan
Ready to Take The Next Step?
For more information about any of the services or products listed, choose a time to come into the office and speak with one of our advisors, or register to attend one of our upcoming events.