Attend a Webinar
Join us for one of our upcoming Webinars. We will be discussing important market trends, actions to take regarding your portfolio, and provide updates on current issues and how they could affect your retirement.
Check back soon for upcoming event dates.
January 26

Estate Planning & You
5:30 pm | Live Webinar
Learn how couples could become exempt from Federal Estate Taxes
Why every homeowner should consider using a trust
How to plan so your family can maintain control of your assets
Understand how a will is different than a trust
Learn ways to help avoid losing your home and life savings should you need to go to a nursing home
Discover how you can avoid the costly probate process
Learn how you may be able to help protect your assets from the high cost of long-term care
Get insight on the newest trends in long term care
Fill out the form below to receive more information about upcoming webinars!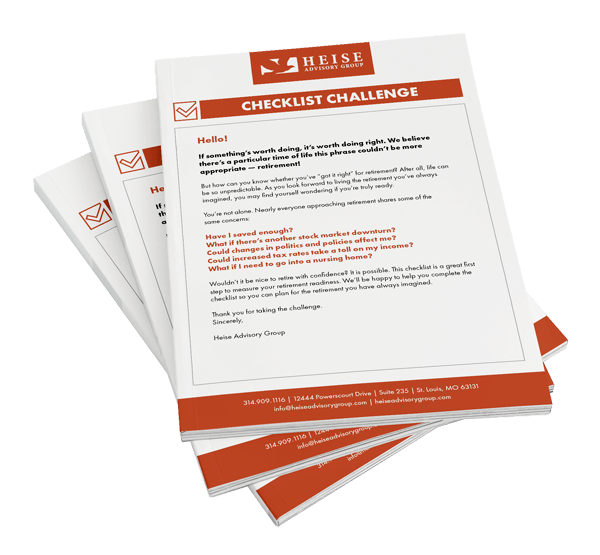 TAKE THE CHALLENGE
How prepared are you for retirement?
The Checklist Challenge will tell us.
When it comes to your retirement, you don't want to leave anything to chance. We don't want you to, either.
Fill out this 34-point Checklist Challenge, which will measure your retirement readiness and help us understand how we can best serve your needs as you prepare to live the future you always envisioned. Together we will examine:
Whether you're taking an appropriate level of risk

How your assets and liabilities stack up

What gaps you may have in your current plan
Together let's rise to the challenge — starting today!
Rather meet One-on-one?
Schedule a meeting with one of our advisors.