Attend a Webinar
Join us for one of our upcoming Webinars. We will be discussing important market trends, actions to take regarding your portfolio, and provide updates on current issues and how they could affect your retirement.
Fill out the form below to receive more information about upcoming webinars!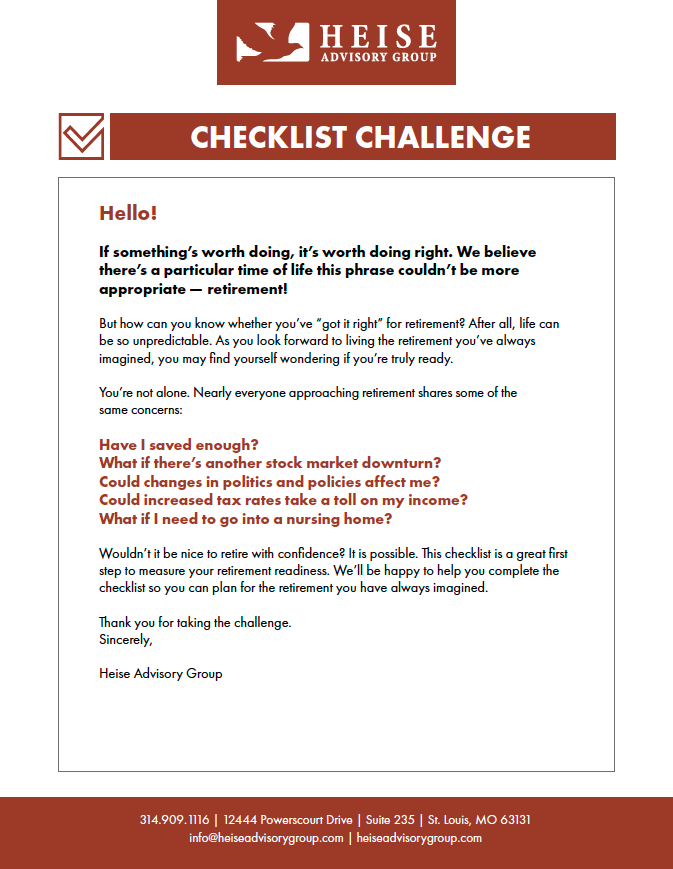 INSTANT DOWNLOAD
Take the Checklist Challenge!
How prepared are you for retirement?
This 34-point checklist will help measure your retirement readiness, guiding you through some of the most pressing concerns we hear from clients. You'll examine:
Whether you're taking on an appropriate level of risk

How your assets and liabilities stack up

What gaps you may have in your current plan
Rather meet One-on-one?
Schedule a meeting with one of our advisors.